15th February 2021
Naarden, The Netherlands – LogSentinel, the innovative next-generation SIEM provider, and DataAssure, a successful value-added provider and integrator of data assurance, data protection, cybersecurity solutions, have announced their partnership to help organizations in Greater China and Taiwan to prevent data breaches and achieve the security posture they need to stay protected in the current challenging work-from-home environment. 
With LogSentinel SIEM in their portfolio, DataAssure will be able to provide various enterprises in the region with an easy-to-use next-generation Security Information and Event Management (SIEM) system offering real security innovation: full privacy and integrity of logs, unlimited retention, 360-visibility of all systems, and indisputable compliance. 
"We are thrilled to announce that we have signed our first partnership agreement in China, and we are more than happy to join forces with DataAssure, a fast-growing reputable integrator sharing the same passion and dedication for helping organizations in their information security and compliance efforts," said Bozhidar Bozhanov, CEO of LogSentinel. "We look forward to getting to know this business region better and we are proud to share that, thanks to DataAssure, LogSentinel SIEM has a dedicated dashboard and website for the Chinese market, too."
In times of pandemic, the work of the security teams is even more complicated than usual. It is in their hands to properly protect the organization's data and manage the security risk, all that in a work-from-home environment that was established way too fast. This security problem is even more serious in a competitive market like the Chinese one, where mistakes are rarely allowed. Therefore, the collaboration between LogSentinel SIEM's outstanding technology and features and the high competencies of a market leader such as DataAssure aims to overcome this crisis by offering an all-in-one security solution that meets the needs of every organization, no matter of its industry or complexity.
"We believe that 2021 is going to be a challenging but exciting year. The COVID-19 pandemic has changed and re-shaped the whole world and one of the main shifts was the work-from-home business mode. It has brought plenty of challenges but also many new business opportunities and certainly new partnerships," explained Stephen Hui, Solutions Architect and Team Lead at DataAssue. "Security Information and Event Management (SIEM) is one of our core competencies and, thus, we are honored and proud to represent LogSentinel for Greater China including Taiwan. In fact, to show our commitment to this new partnership, we have translated LogSentinel's website and LogSentinel SIEM's dashboard to simplified Chinese."
Visit https://logsentinel.com/ for more information on how LogSentinel SIEM can improve your security posture. 
About LogSentinel SIEM
LogSentinel SIEM is a cutting-edge next-generation Security Information and Event Management (SIEM) system. By leveraging the latest innovations in technology like blockchain and machine learning, it helps organizations of all sizes and industries to eliminate their blind spots and reduce the time and cost of incident detection and investigation. LogSentinel SIEM offers one-of-a-kind security innovation: privacy of logs, audit log integrity, unlimited retention, and full visibility, all at a flat and predictable fee. Its zero-setup cloud SIEM and open-source agent can handle every system and every setup even in complex organizations.
Website: https://logsentinel.com/
About DataAssure
DataAssure is a Hong Kong-based next-generation value-added provider and integrator of data assurance, data protection, cybersecurity products, with the passion and vision to bring the best solutions to the Asia Pacific market. Their mission is to provide cutting-edge offerings that deliver immediate value to their customers. They aim to change the movement of information to an ongoing and automated process and to help IT businesses fully optimize their resources while dramatically decreasing their expenses. 
Website: https://dataassurehk.com/
Contact
Denitsa Dimova
Press Officer and Digital Marketing Analyst at LogSentinel
E-mail: denitsa.dimova@logsentinel.com
Like this article? Share it with your network!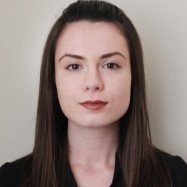 Denitsa is a Digital Marketing Analyst at LogSentinel with strong interest in the field of Information Security. She has 5 years of valuable experience in the field of Digital Marketing and Public Relations. Denitsa holds a degree in Journalism from Birmingham City University and has passed various Digital Marketing masterclasses and courses.