A recent study reveals that cybercrime costs the world economy over $1 trillion per year which is a 50% increase since 2018. However, the damage to companies is not just financial, it also includes downtime, completely ruined reputation, reduced efficiency, and often leads to bankruptcy. In fact, over 60% of the small and medium companies are known to go bankrupt within 6 months of an attack.
To help you mitigate the information security risk, we have put together this short ebook to inform you about the top 3 cyberattacks in 2021, how they work,  how to detect and efficiently prevent them.
About the ebook
The ebook gives useful insights into the top 3 cyberattacks this year and concentrates on the issue of how they actually work and how to efficiently prevent them by using one of the most complex and valuable security tools currently on the market – the next-generation Security Information and Event Management (SIEM) system. In a nutshell, next-gen SIEM products provide centralized management for security information and events, detecting and managing security incidents, and correlating data from multiple sources achieving indisputable regulatory compliance. 

The first chapter of the ebook (after the intro) explains what ransomware means, what are the different types of ransomware attacks and why are they so dangerous for organizations of all kinds of industries. It also answers the questions of how to detect and prevent these types of cyberattacks. The second chapter discusses in more detail the malware attacks and gives some valuable data and statistics on the topic. Of course, it also goes through the best practices in spotting and preventing such attacks. The following part concentrates on the definition and prevention of the so-called MitM attacks also known as men-in-the-middle attacks.
Last but not least, the ebook provides a thorough explanation of how next-gen SIEM systems work and why are they the most valuable tool for preventing not just the top 3 cyberattacks but all kinds of cybercrime including phishing and formjacking.
Like this article? Share it with your network!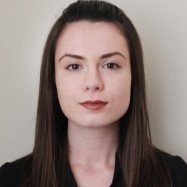 Denitsa is a Digital Marketing Analyst at LogSentinel with strong interest in the field of Information Security. She has 5 years of valuable experience in the field of Digital Marketing and Public Relations. Denitsa holds a degree in Journalism from Birmingham City University and has passed various Digital Marketing masterclasses and courses.