Security Information and Event Management (SIEM) systems are crucial for every organization as they are able to detect malicious acts and even to prevent them. By converting simple audit logs into a very detailed behavior analysis, SIEMs can help in achieving full data protection and compliance with various privacy regulations such as GDPR, CCPA, and HIPAA. We invite you to watch our on-demand webinar "SIEM: Benefits and Pitfalls" to get useful insights on the topic.
About the Webinar
The speaker, Bozhidar Bozhanov, addresses the question of how simple logs can be turned into actionable insights? During the online event, he discusses not only the importance of SIEMs for information security but also their weaknesses and the moments when they fail to provide value. Bozhidar reviews concepts like alert fatigue, threat intelligence, audit log integrity, log privacy, and more.
About the Speaker
Bozhidar Bozhanov is co-founder and CEO at LogSentinel. He is a senior software engineer and solution architect with 15 years of experience in the software industry. Bozhidar has been a speaker at numerous conferences and is among the popular bloggers and influencers in the technical field. He's also a former government advisor on e-government, transparency and information security.
For Whom is This Webinar?
This webinar would be of interest to every IT professional who is into the cybersecurity topic. However, the Information Security team is the one that would be able to get the most value. After all, they are the ones that must ensure that the critical data collected by the systems cannot be breached, therefore has to take the appropriate technical safeguards.
Don't miss the chance to register for the webinar even if you are not going to make it on the day. After the event, we will be sending the recording to all of those who registered.
Like this article? Share it with your network!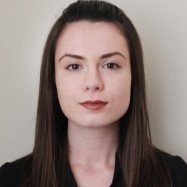 Denitsa is a Digital Marketing Analyst at LogSentinel with strong interest in the field of Information Security. She has 5 years of valuable experience in the field of Digital Marketing and Public Relations. Denitsa holds a degree in Journalism from Birmingham City University and has passed various Digital Marketing masterclasses and courses.