Over the last year, we've witnessed many cyber security breaches impacting governments, leading banks and healthcare companies. Billions of sensitive records were leaked and made available on the black market, exposing sensitive information of end customers. However, this alarming trend increased the security concerns of many big companies worldwide and made cyber security main priority to many GovTech, HealthTech and FinTech enterprises.
The arising awareness of the need to be cyber protected put LogSentinel in the spotlight in 2019: winning awards, onboarding some Fortune100 companies like IBM and getting SentinelDB. Now when more and more companies recognise personal data as their main asset, they feel the urge of taking immediate security actions towards protecting it. Thanks to this, LogSentinel gets more and more recognition worldwide.
GovTech.Pioneers 2019: The big GovTech Prize
Soon after the start of the year, LogSentinel became the big winner of the GovTech.Pioneers event, where Anton Gerunov, COO of LogSentinel, pitched in front of a jury and showcased LogSentinel's blockchain-based audit trail solution and its successful implementation for the State e-government agency of Bulgaria.
The jury, which was impressed by LogSentinel's innovative solution, commented: 
"It's not just fancy technology, but it solves a problem that governments care about," 
said jury member and Urban Us partner Stonly Baptiste at the winner announcement.
"Cybercrime is a big and growing problem for governments, and it's time to present a new solution in this area,"
he added.
Visa Innovation Program 2019
Visa Innovation Program, powered by Eleven Ventures and Visa, is created to address some of the most challenging problems in the financial industry.
LogSentinel's information security solutions were recognised and placed among the shortlisted companies with the best offerings for financial institutions. This was a great opportunity for LogSentinel to start pilot projects with some of the biggest banks in Bulgaria, and to gain insights on the practical need of information security solutions in the banking sector. The use cases, presented by LogSentinel, were recognised as top security threats from the finance industry. 
Top leaders in banking were impressed by the technology, which allows FinTech organisations to successfully protect and monitor online transactions, using secure audit trail, allowing notifications setup, AI and rules engine functionalities, and business processes analysis.
This year LogSentinel was the big winner of DigitalK – the technological conference organised by Capital along with NEVEQ and LaunchHub. LogSentinel's blockchain solution for sensitive data protection and tampering stood out from the competition for the big award. As a DigitalK grand winner, the company received 10,000 EUR reward, no strings attached.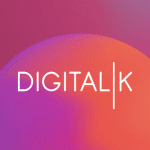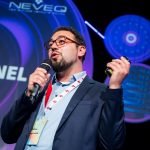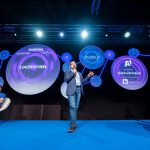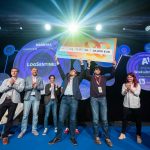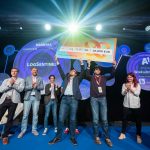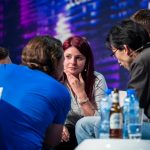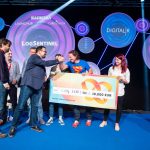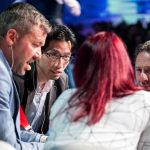 2 Awards at CESA Bulgaria 2019
LogSentinel was awarded for 'Best AI/ Machine Learning Startup' and 'Best Newcomer' for its blockchain-based security product.
Bozhidar Bozhanov, CEO of LogSentinel, gladly accepted the Best Newcomer prize, stating that the best is yet to come. It was a great night for the LogSentinel team being named the best new company in the ecosystem and rewarded for their speedy development and growth. By the end of the night, LogSentinel was also recognised as the Best AI/ Machine Learning Startup.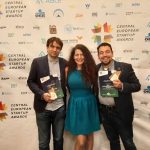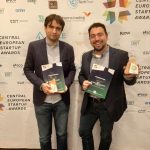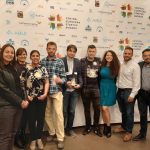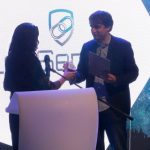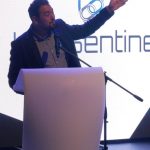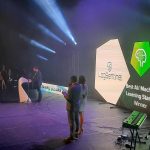 Tech Startup of the Year at Global Tech Summit 2019
LogSentinel was recognised as the Best Tech Startup of the Year at Global Tech Summit 2019.
The rewards ceremony was part of The Global Tech Summit, which also covered the conferences Java2Days, CodeMonsters and AI & SmartTech. LogSentinel was honored with the prize Tech Startup of the Year, thanks to the outstanding recent performance of the company associated with the development contribution to the AI and blockchain technology.
LogSentinel's Founders Were Speakers in Many Cyber Security Events
Anton Gerunov and Bozhidar Bozhanov were invited as speakers in many events related to Cyber Security, Data Protection, Blockchain, Machine Learning, Artificial Intelligence (AI), and Modern Fraud Detection Techniques. Most of the events were focused on the new horizons for FinTech, GovTech and RegTech industries.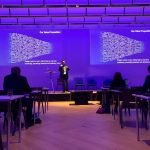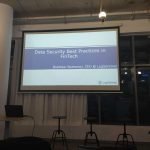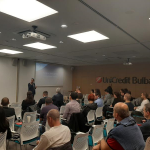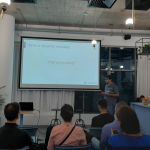 LogSentinel's Founders Showcased their Innovative Cyber Security Solutions in Different Summits and Expos Across Europe, Asia and the US
Thanks to Bulgarian Innovation Hub, Bozhidar Bozhanov had the opportunity to gain visibility and immersion in one of the world's leading and most innovative ecosystems – the Silicon Valley. He also presented LogSentinel as one of the best FinTech solutions at FinTech Junction in both Jerusalem and Berlin. 
Later this year, invited by Visa Innovation Program, Anton Gerunov was one of the speakers at WebRazzi Fintech Istanbul. He was also showcasing LogSentinel's security solutions in Vienna and had the opportunity to meet many like-minded organisations, struggling with protecting critical data.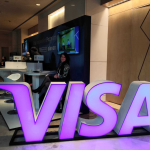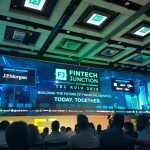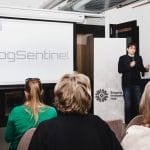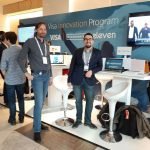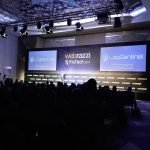 LogSentinel's Innovative Solution was Featured in CIO Magazine
Anton Gerunov gave an interview for CIO, explaining blockchain technology and its application in information security and data protection. 
Like this article? Share it with your network!
Denitsa Stefanova is a Senior IT Business Analyst with solid experience in Marketing and Data Analytics. She is involved in IT projects related to marketing and data analytics software improvements, as well as the development of effective methods for fraud and data breach prevention. Denitsa supports her IT-related experience by applying her skills into her everyday duties, including IT and quality auditing, detecting IT vulnerabilities, and GDPR-related gaps.