8th June 2021
Naarden, Netherlands – LogSentinel, the innovative next-gen SIEM provider, announced that it was included in the annual list of the world's most innovative providers of cybersecurity solutions for the financial sector – CyberTech100.
"We are thrilled that LogSentinel SIEM, our flagship product, was recognized by FinTech Global as one of the top 100 information security products for the financial industry. It is no secret that the financial sector is among the primary targets of cybercriminals, and we are focused on constantly improving our product's capabilities to match the threat landscape," shared Bozhidar Bozhanov, CEO of LogSeninel.
The CyberTech industry for financial services has seen huge growth over the last four years as operations are increasingly moving to the cloud and organizations expand their spending on securing new digital infrastructure. Total annual investments in the sector grew from $0.7bn in 2016 to over $6.2bn last year. That's an increase of nearly nine times and a CAGR of 72.5%.
"Security executives working in financial services need to be aware of the latest innovation and threats in the market in order to protect client and company data as well as fend off cyber and financial criminals," said Richard Sachar, director at FinTech Global. "The CyberTech100 list helps them do just that and identify new technologies which will have a lasting impact on the industry and attackers' behavior."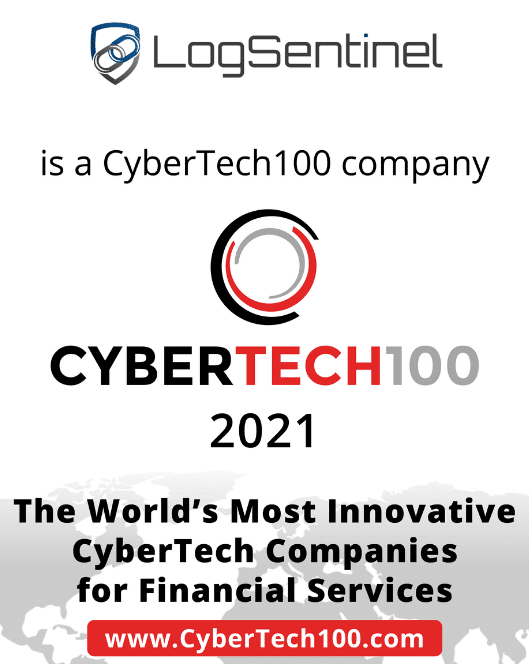 A panel of analysts and industry experts voted from a list of over 1,000 companies produced by FinTech Global. The finalists were recognized for their innovative use of technology to solve a significant industry problem, or to generate cost savings or efficiency improvements across the security value chain.
A full list of the CyberTech100 and detailed information for each company is available to download at www.CyberTech100.com

About LogSentinel
LogSentinel delivers robust and reliable information security products designed to protect against data breaches and insider attacks, as well as ensure the highest level of regulatory compliance. LogSentinel's mission is to help organization of all sizes to improve their information security posture by leveraging the latest technologies including blockchain and AI.
About FinTech Global
FinTech Global offers the most comprehensive data, valuable insights and powerful analytical tools available for the global FinTech sector. They work closely with some of the biggest market leaders in the industry – investors, advisors, innovative companies and financial institutions – and enable them to get the essential intelligence they need to make superior business decisions.
Contact
Denitsa Dimova
Press Officer and Digital Marketing Analyst at LogSentinel
E-mail: denitsa.dimova@logsentinel.com
Like this article? Share it with your network!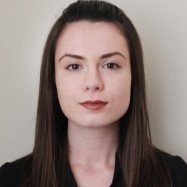 Denitsa is a Digital Marketing Analyst at LogSentinel with strong interest in the field of Information Security. She has 5 years of valuable experience in the field of Digital Marketing and Public Relations. Denitsa holds a degree in Journalism from Birmingham City University and has passed various Digital Marketing masterclasses and courses.