LogSentinel raised €1M to expand market opportunities so the company can take information security to a brand new level globally.
LogSentinel will aim to expand fast on the global market, focusing on the company's three main business verticals – FinTech, HealthTech and GovTech. These three verticals are associated with sensitive data storage. LogSentinel's solutions will ensure total protection of this sensitive data across all systems, standing out with substantial product offering, based on top-notch technology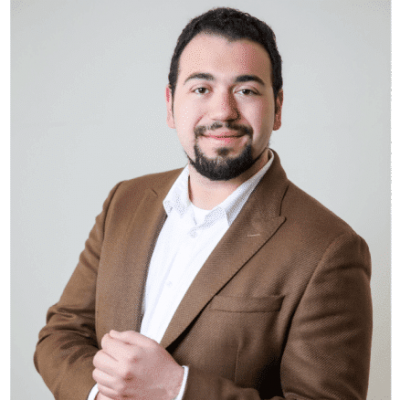 "We aim to grow fast and this investment comes at the precise moment when we are seeing increasing interest in our technology. We have the tough job of bringing privacy and security beyond mere compliance, but such challenges are what makes a difference, and we are confident that our investors believe in our vision."
Anton Gerunov, COO of LogSentinel
"The investment by Eleven will take us to the next level – it will enable us to expand the team and push even more efforts towards staying ahead of the market with our truly innovative products and features. Apart from strengthening our product offering, it will help us speak loud and clear about our mission to bring top-notch security and privacy to the most sophisticated customers globally."
Bozhidar Bozhanov, CEO of LogSentinel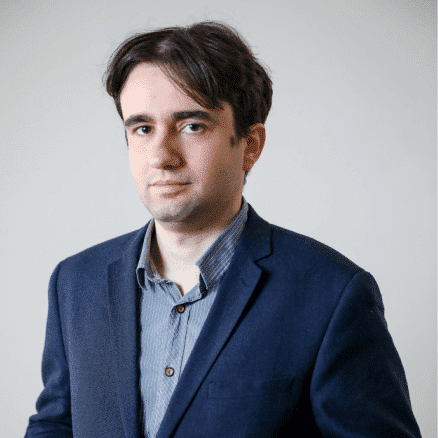 According to a 2019 cyber security report, 57% of companies have experienced a data breach within the last three years.
The average cost of a data breach is estimated to be $3.9 Million. Financial, Healthcare and Government sectors are put at highest security risk. Personal data has been increasing its value throughout the years and has become a main target to malicious actions. Therefore every organization needs to ensure that they have taken the appropriate security safeguards to protect it from breaches. That's why LogSentinel developed a complete information security solution ensuring total protection on critical data, eliminating any chance of data breaches.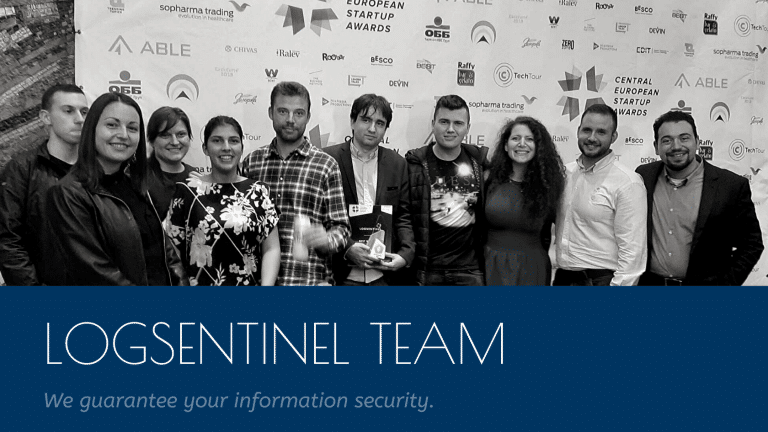 LogSentinel at the beginning
With an angel investment of just €100,000, at the end of 2017 LogSentinel launched a solution that keeps unmodifiable audit trail actions in all critical systems, secured by blockchain technology and displayed in a centralised dashboard. This solution guards data from insider attacks and anomalous behavour.
LogSentinel offers the best fraud detection module that runs on a sophisticated rules engine, combined with AI, dedicated to detect fraudulent and anomalous activities.
At the end of 2018 LogSentinel also released a brand new solution – SentinelDB, the most secure database on the market. SentinelDB is a per-record encrypted, secured database, which ensures a zero-chance of data breach. In combination with the blockchain-protected audit trail, LogSentinel guards critical data from inside and outside attacks. 
All these features put together were a breakthrough recognised by many organisations and led to awards and recognitions, such as:
Central European Startup Awards (CESA) Bulgaria 2019: 2 First Prizes
First Place at DigitalK 2019
Govtech.Pioneers 2019 Big Prize
First Prize at GovTech.Pioneers Vienna
Raiffeisen Local Hero 2018
Elevator Lab Local Hero by Raiffeisenbank
Visa Innovation Program 2019
Program participant 2019 cohort
LogSentinel Success Stories
After winning the national round of the Elevator Lab 2018, Raiffeisenbank's Fintech Accelerator, LogSentinel integrated the solution into the core banking system of Raiffeisen Bulgaria, guarding sensitive data from attacks.
LogSentinel protects all the interractions with the systems of Bulgarian State e-Government  and provides full transparency of accessing citizen data and confidential records.
LogSentinel's efforts to ensure ultimate data security were not left unnoticed.  LogSentinel's information security solutions were recognised as one of the best offerings for financial institutions by Visa Innovation Program and it is now scoping projects with some of the financial leaders of CEE
Thanks to its rapid growth, LogSentinel joined ElevenVentures' #OneOf11 family and successfully closed a second investment round for €1M.  In the investment round LogSentinel also received a significant support by business leaders who truly believe in LogSentinel's mission and technology.
ElevenVentures' Partner, Daniel Tomov, comments on the investment:  "Cybersecurity is a very competitive and challenging industry playing a key role in today's technologically advancing world – corporations, banks, SME's and even individuals have to think about enhancing data security and preventing unlawful use of information. The team of LogSentinel proved with their work throughout the last couple of years that they are highly capable professionals who deliver world-class services to their clients. It is a pleasure for us to have them as part of Eleven and support them in their growth."
The Industry Leaders Who Trusted Us
Explore LogSentinel's data protection solutions today and find out how to secure your business:
Like this article? Share it with your network!
Denitsa Stefanova is a Senior IT Business Analyst with solid experience in Marketing and Data Analytics. She is involved in IT projects related to marketing and data analytics software improvements, as well as the development of effective methods for fraud and data breach prevention. Denitsa supports her IT-related experience by applying her skills into her everyday duties, including IT and quality auditing, detecting IT vulnerabilities, and GDPR-related gaps.