28th April 2021
Naarden, The Netherlands – LogSentinel, the innovative next-generation SIEM provider, announced that its flagship product, LogSentinel SIEM, was recognized as the best innovation in security and networking at the annual European DEVIES awards. The official award ceremony was held last night as a part of the online DeveloperWeek Europe 2021 conference.
"We are extremely honored to be named as the best security innovation at the prestigious DEVIES awards. This recognizes the dedication of our whole team to develop and distribute a top-notch information security product to companies of all sizes and industries," shared Bozhidar Bozhanov, CEO and co-founder of LogSentinel. "And as LogSentinel SIEM receives such high industry honors, we must continue to innovate and develop our technology in order to keep satisfying the needs of our clients in such challenging times where both the cost and frequency of cyberattacks grow rapidly."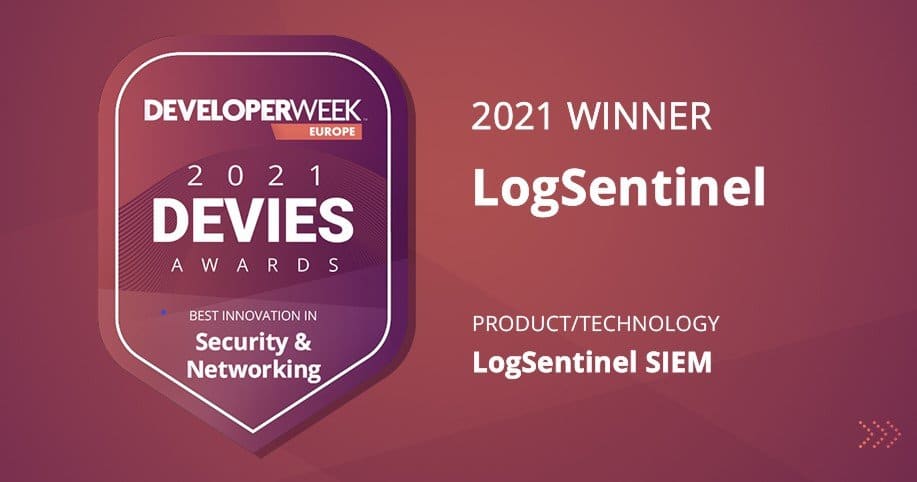 The annual DEVIES Awards Europe honor outstanding engineering products and cutting-edge innovations in technology across the EU in nine distinct categories – security and networking, analytics and testing, cloud tools, API services and infrastructure, DevOps, artificial intelligence and machine learning, code tools and frameworks, data technologies, enterprise solutions. The DeveloperWeek Europe Advisory Board made their decision based on three main criteria – innovation leadership, positioning in the European developer's community and press attention attracted.
About LogSentinel SIEM
LogSentinel SIEM is a cutting-edge next-generation Security Information and Event Management (SIEM) system. By leveraging the latest innovations in technology like blockchain and machine learning, it helps organizations of all sizes and industries to eliminate their blind spots and reduce the time and cost of incident detection and investigation. LogSentinel SIEM offers one-of-a-kind security innovation: privacy of logs, audit log integrity, unlimited retention, and full visibility, all at a flat and predictable fee. Its zero-setup cloud SIEM, open-source agent, and built-in CASB can handle every system and every setup even in complex organizations.
Website: https://logsentinel.com/
Contact
Denitsa Dimova
Press Officer and Digital Marketing Analyst at LogSentinel
E-mail: denitsa.dimova@logsentinel.com
Like this article? Share it with your network!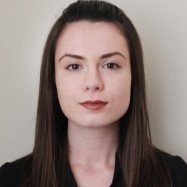 Denitsa is a Digital Marketing Analyst at LogSentinel with strong interest in the field of Information Security. She has 5 years of valuable experience in the field of Digital Marketing and Public Relations. Denitsa holds a degree in Journalism from Birmingham City University and has passed various Digital Marketing masterclasses and courses.