You have probably seen many other SIEM buyer's guides and realized that they are focused on large multinationals and Fortune 500 companies and you find them hard to relate to. However, the SIEM products are no longer targeted just at large corporations (despite the fact that they have a reputation of being quite expensive). According to Gartner, SIEMs are going to the mid-market now and it is no doubt that budget-conscious buyers won't just pour a huge amount of money into a solution they don't fully understand. The good thing is that smaller companies are more flexible and therefore SIEM vendors are able to offer more reasonable pricing. Thus, there are now affordable SIEM options for small and medium enterprises, too.
So, you have decided that you need a SIEM solution (or a regulator or large partner has demanded that you have it). Now what?
About the ebook
In the form of an ebook, we have prepared a SIEM buyer's guide – a quick set of criteria for evaluating security information and event management solution for small and medium enterprises (and sometimes larger ones as well). After reading it, you should be able to undertake the critical evaluation of each SIEM option that you have, so you can make an informed decision and buy the product that fits the exact needs of your organization, no matter its size.

Here, in a nutshell, we have listed the most important criteria and features that you should concentrate on. Download our 'SIEM Buyer's Guide' ebook to learn more details about them.
Pricing model
Ease of integration
Cloud-first
Trial or PoC
Supported data sources
Phishing detection
Compliance
Table stakes features
Managed service
About the author

Bozhidar Bozhanov is co-founder and CEO at LogSentinel. He is a senior software engineer and solution architect with 15 years of experience in the software industry. Bozhidar has been a speaker at numerous conferences and is among the popular bloggers and influencers in the technical field. He's also a former government advisor on e-government, transparency and information security.
Cybersecurity is not just for the large multinationals – in fact, the majority of cyber attacks are targeted at SMEs and we believe every company should have the tools to detect and respond to these attacks in order to protect itself from regulatory fines and reputation damage.
If you are ready to eliminate your blind spots and reduce the time and cost of detection and investigation at a predictable and affordable price consider leveraging LogSentinel SIEM. Discover how you can improve your information security posture and achieve full compliance with various privacy regulations with just one product – LogSentinel SIEM, by booking a quick demo:
Like this article? Share it with your network!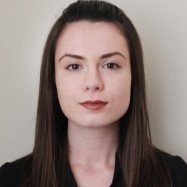 Denitsa is a Digital Marketing Analyst at LogSentinel with strong interest in the field of Information Security. She has 5 years of valuable experience in the field of Digital Marketing and Public Relations. Denitsa holds a degree in Journalism from Birmingham City University and has passed various Digital Marketing masterclasses and courses.