Why is SIEM Important for Regulatory Compliance?
A security information and event management (SIEM) system can improve the security of your business' computer network with real-time automation, monitoring, logging and event alerts. By leveraging SIEM Software, your security team is able to track events concerning your company's information security,  such as potential data breaches, helping you to react in a timely manner.
As cyber threats evolve, SIEMs become more sophisticated, using machine learning, algorithms and statistical analysis to identify any behaviour that deviates from the expected one.
And while the primary purpose of Security Information Event Management is to improve cyber threat detection and incident response, SIEMs often are critically important (if not mandated) for regulatory compliance.
With their rich capabilities, NextGen SIEMs can dramatically decrease security risk, ensure data forensics, and automate incident response. 
What Are The Minimum Security Requirements Related To Compliance?
IT Compliance is not unified for all standards and regulations. There's no "silver bullet" that can cover everything. There are some minimum security requirements, however, which are considered as best practice. To be compliant with most regulations applicable to your organization, you should at least:
Track events critical to your business
Evaluate the risk of data breach event for any of your processes
Based on the risk level, define which of your events are considered the highest threats
Have a process in place, defining how you handle security threats
Keep records of the security events: what happened, exact timing, how was it handled, etc
Most regulations and standards require companies to log all events and review them in a timely manner, so they can take appropriate actions if needed. For most of the enterprises, monitoring all the above is a cumbersome task if it must be manually monitored, due to the high volume of processes. With SIEM in place, however, many of the bullets above can be automated and simplified, so they can be handled more accurately.
Even though most of the regulations wouldn't mandate explicitly using SIEM software for achieving compliance, SIEM happens to be the best and the most cost-effective solution to cover security requirements of multiple regulations at once.
There are certain highly regulated sectors, such as financial sector, healthcare, and government, where certain data privacy conditions must be met. For such highly regulated sectors, SIEM software is a must-have.  It is, in fact, the first big step to conducting your business according to rules and regulations for your sector. If you're operating in a highly regulated sector, you need to be aware of the existing compliance laws that are applicable to your specific industry. To avoid costly fines and penalties, you must comply with the security standards and regulations that apply to your industry.
How Does Security Compliance Help You Avoid Penalties
Security compliance is a legal concern for organizations in many industries today. By demonstrating security compliance, enterprises are better able to mitigate data breach risk and keep themselves away from costly regulatory fines.
Some of the most common security compliance frameworks are:
HIPAA – concerning healthcare organizations – with fines ranging from $100 to $50,000 per violation, with a maximum penalty of $1.5 million annually
PCI-DSS 

 

– concerning financial organizations –  with fines between $5,000 and $100,000 / month

GDPR

 

– concerning all organizations processing personal data –  with fines up to 20 million Euro, or 4% of the company turnover (whichever is higher)
Companies use SIEM to protect their most sensitive data and to establish proof that they are doing so, which allows them to meet compliance requirements. A single SIEM server receives log data from many different sources and can generate one report that addresses all of the relevant logged security events among these sources.
Having your SIEM properly monitored can significantly enhance your business' network security posture, addressing critical security and compliance aspects, namely:
Compliance Reporting
Analysis and Visualization
Data Forensics
Real-Time Detection, Alerting and Response
Log Management and Audit Trail
By providing a comprehensive view of your IT infrastructure, SIEM can automate a big part of your company's security efforts, and help you to:
Detect advanced threats in real-time for enhanced incident response and compliance
Get a full security system overview by receiving custom reports for audit and management purposes on a regular basis
Decrease the valuable time spent in assuring and demonstrating regulatory compliance
SIEM Best Practices For Simplifying Compliance
To show you how your business can benefit by leveraging SIEM software, we gathered some of the SIEM's best practices for achieving regulatory compliance, while ensuring data protection and integrity:
SIEM systems can ease the process of storing evidence of compliance. They also ensure advanced threat detection of malicious activities. To find out how SIEM solutions can cover data protection compliance, read the full article: SIEM Solutions and Data Protection Compliance
In many organizations, infosec teams that barely have time and resources, just get a SIEM to tick compliance and security boxes, but nothing changes.  Lack of data integrity, however, can be a serious issue in many cases. For many SIEMs, data integrity is an abstract concept that is often considered as a non-business requirement. This, however, may result in a serious information security gap. If you're curious to find out how to guarantee log integrity with your SIEM, and how to turn logs into a proper audit trail, read our article: Does Your SIEM Guarantee Log Integrity? And Does It Make You Compliant?
SIEM Use Cases for Ensuring Compliance and Reducing Security Risk
There are different use cases there SIEMs helps reduce security risk from leaking data. We've reviewed some of them in separate articles, diving deeper into detail for every each of them:
Ransomware attacks against the financial sector are up 9 times from the beginning of February to the end of April 2020, according to VMware Carbon Black threat data. 27% of all cyberattacks to date in 2020 have targeted either the healthcare sector or the financial sector. 
Because the financial sector is one of the primary targets of cybercriminals, it is also one of the highly regulated ones. Therefore, companies in this sector -from international banks to FinTech startups – are required to comply with numerous standards and regulations regarding information security, KYC and AML, open banking, and more.  
To prove the integrity of financial data, companies must extend audit processes to the financial information stored within corporate databases. To verify regulatory compliance, auditors look at multiple aspects of a database environment including user management, authentication, separation of duties, access control, and audit trail. To cover that, many companies use security tools such as Security Information and Event Management systems(SIEMs). If you'd like to know how SIEM can cover SOX Compliance areas, read our full article about Simplifying SOX Compliance.
We have many times reviewed the PSD2 requirements in detail and highlighted the technical aspects concerning logs of online banking. However, to cover all PSD2 requirements, companies should consider leveraging SIEM solutions. If you'd like to know how SIEM can cover PSD2 requirements, read the full article: Using SIEM for Simplifying PSD2 Compliance
EU Data Protection Regulations
Some of the EU regulations give the EU individuals more control over their personal data, but also compel organizations to use stronger security and privacy controls when storing or processing personal data. Hence, a Security Information and Event Management system play an essential role in complying with standards and regulations such as GDPR, NIS, and ISO27001.
By leveraging NextGen SIEM, your company can achieve compliance with minimal efforts. In this article, we reviewed the main aspects that NextGem SIEMs cover to reduce data breach risks and ensure GDPR compliance: GDPR: How to Achieve Compliance with Minimal Effort
NIS Compliance and SIEM
The NIS Directive (Directive on Security of Network and Information Systems) is a European Union directive that (broadly speaking) defines cybersecurity requirements for operators of essential services. It provides legal measures to boost the overall level of cybersecurity in the EU.  The NIS Directive allows EU member states to define the particular security requirements, and while they differ slightly between countries, the overall approach is very similar, and usually is comparable to ISO 27001. In this article, we reviewed the four types of software needed for NIS compliance. If you'd like to find out more about how SIEM can help you cover NIS requirements, also download our free ebook: Using SIEM for GDPR and NIS Compliance
US Data Protection Regulations
In the US, in addition to several federal laws (HIPAA, HITECH, GLBA, SOX, FISMA, CISA), there are many state-level laws that impose some level of cybersecurity requirement. Being compliant with these regulations either requires or benefits from having a SIEM. While SIEM is considered expensive and complex, LogSentinel is making it accessible to organizations of any size, so that they can cover their compliance requirements. If you'd like to find out which are the US cybersecurity laws where SIEM can help with covering compliance aspects, read this article: US Cybersecurity Laws Overview And How SIEM Can Help
Is SIEM Good for CCPA Compliance?
If you're exploring information security solutions that cover CCPA regulatory compliance, you're probably interested to learn more about the benefits of leveraging SIEM. In this article, we covered the three main reasons why CCPA compliance may require leveraging a SIEM system: Three Reasons Why CCPA Compliance May Require SIEM
If you would like to read more about how to comply with regulatory requirements by using SIEM, download the following e-books:
SIEM and Compliance E-Books
If you are looking for SIEM software to simplify security and compliance by leveraging top-notch technologies, LogSentinel SIEM is the best solution for you.
LogSentinel SIEM provides a single platform to ease compliance and information security. Companies using LogSentinel SIEM benefit from all the advantages of easy compliance reporting with high-level reports, meeting all security requirements for standards and regulations such as GDPR, HIPAA, PCI DSS, CCPA, PDS2, SWIFT, SOX, NIST, and others. 
For audit trail requirements, LogSentinel ensures full data integrity. No logs and data can be manipulated without leaving evidence. LogSentinel SIEM allows continuous logging, monitoring, backing up and a 360-degree reporting of all processes happening within the company. LogSentinel has the ability to track user activities which is critical to organizations, allowing real-time detection, minimizing the impact of compromised data. LogSentinel collects logs in a secure way to manage, analyze and store log data to meet SOX audit requirements.
Tailored dashboards

identifying compliance threats in real-time

Easy traceability

for every action concerning compliance

360-degree monitoring

of all processes

AI-driven anomaly detection

that can be used to comprehensively monitor for unusual behaviour in system activity

Total protection

of the confidentiality, integrity, and authenticity of data by cryptographic as required by cyber security regulations and standards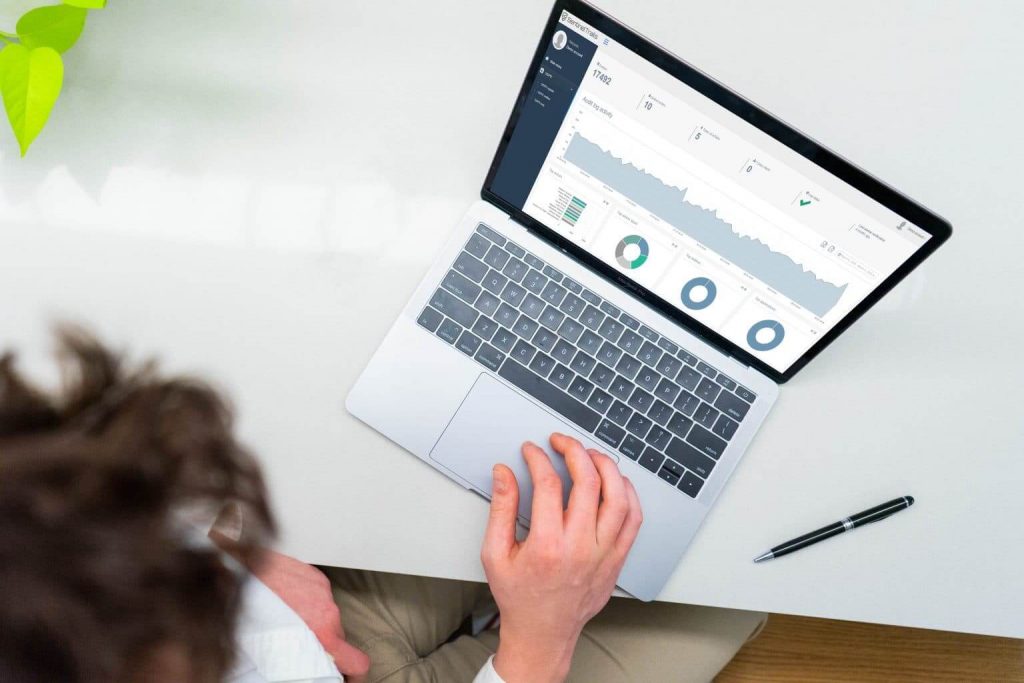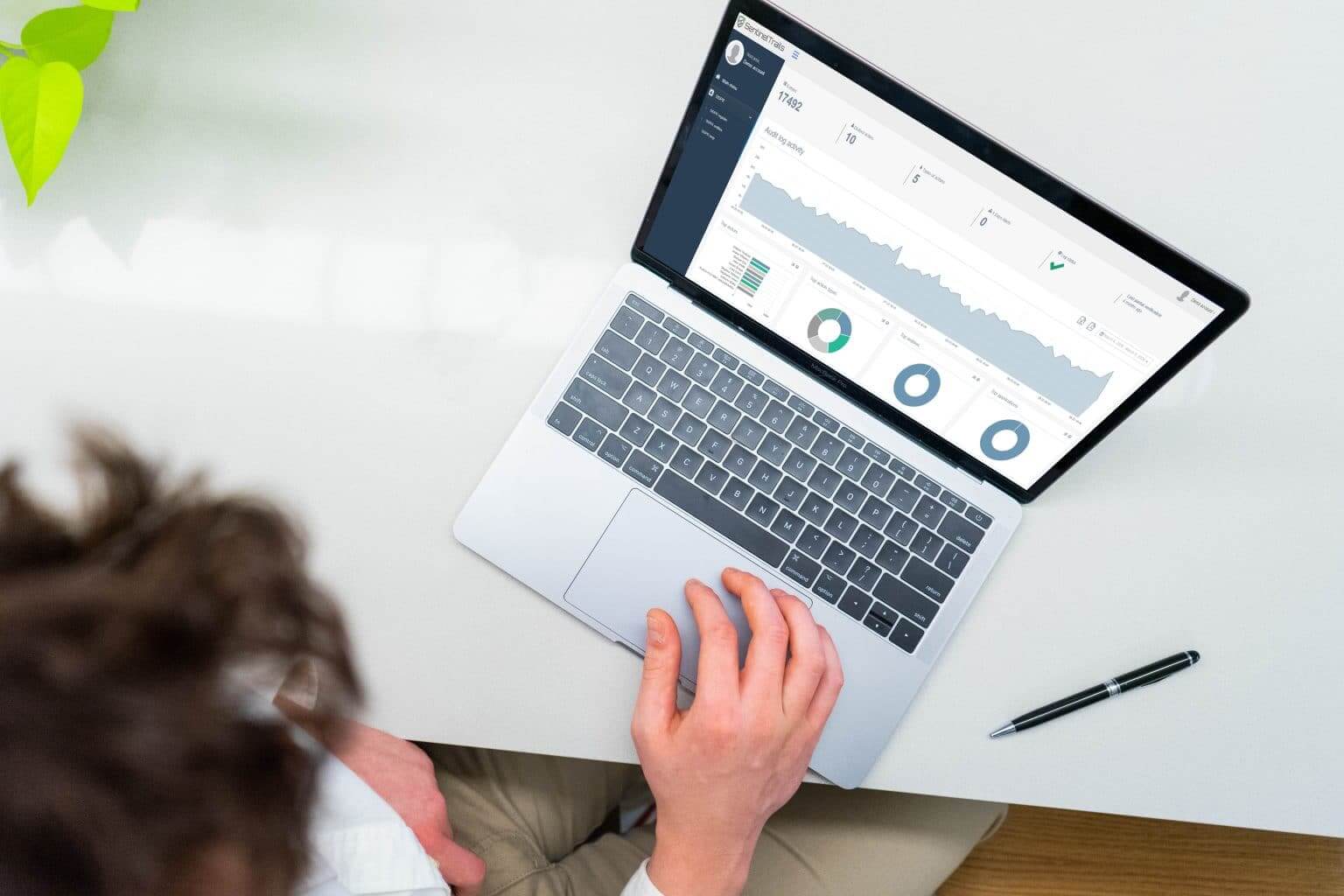 If you want to find out exactly how LogSentinel SIEM helps you comply with security regulations and standards, you can also refer to the mappings between our functionalities and the specific requirements you need to meet:
SIEM Mappings with Regulatory Compliance
If you would like to improve your information security posture and simplify regulatory compliance by leveraging the most advanced technologies, including AI and blockchain, contact LogSentinel today:
Like this article? Share it with your network!
Denitsa Stefanova is a Senior IT Business Analyst with solid experience in Marketing and Data Analytics. She is involved in IT projects related to marketing and data analytics software improvements, as well as the development of effective methods for fraud and data breach prevention. Denitsa supports her IT-related experience by applying her skills into her everyday duties, including IT and quality auditing, detecting IT vulnerabilities, and GDPR-related gaps.