In light of the COVID-19 pandemic, governments and corporations leverage contact tracing mobile applications to help health authorities overcome the crisis. Those apps process vast amounts of sensitive personal data and sometimes operate in the gray area of data protection regulations.
As we believe in privacy as a human right, LogSentinel has held a webinar covering the two main approaches for collecting, protecting, and storing your private data and how they are operationalized in health apps. Anton Gerunov, Co-founder and COO of LogSentinel, reviewed the centralized and decentralized approach and discussed the advantages and disadvantages of each for both governments and businesses.

Centralized vs. Decentralized Approaches to Protecting User Data
On one hand, the centralized approach entails sending the collected personal information straight to an external server where it is stored for a certain period and can be shared with analytics companies, authorities, and other third parties. On the other hand, the decentralized approach counts on storing the data locally on the user's device and relies on Bluetooth technology. The data protection community in the EU is building a consensus around the advantages of the decentralized methodology. However, many countries are choosing to rely on a centralized approach, which they consider a better fit for policy-making.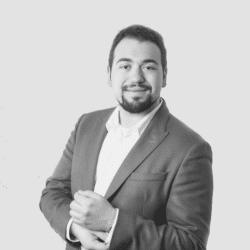 Anton Gerunov is co-founder and co-founder and COO at LogSentinel – an innovative company working in the field of information security and personal data protection, which was recently named Startup of the year by Forbes. Anton is an expert in data analytics and AI, risk management and business modeling with more than a decade of experience in the private and public sector. Anton holds a Ph.D. degree and is currently an Associate Professor of Risk Management at Sofia University. He is the author of numerous articles in international peer-reviewed journals, monographs, and has presented at number of conferences.

What you will learn in this webinar:

How is your data collected?

Where is your data stored?

Is your data protected properly?

How is your data being used?
Like this article? Share it with your network!
Denitsa Stefanova is a Senior IT Business Analyst with solid experience in Marketing and Data Analytics. She is involved in IT projects related to marketing and data analytics software improvements, as well as the development of effective methods for fraud and data breach prevention. Denitsa supports her IT-related experience by applying her skills into her everyday duties, including IT and quality auditing, detecting IT vulnerabilities, and GDPR-related gaps.