As the end of the year approaches, some important business decisions need to be taken – strategies must be mapped out, budgets are to be requested, decided, and allocated. This is why we have decided to organize a webinar on the 29th of October at 16:00 CET to discuss the most important products and hires that you need to add to your 2021 cybersecurity roadmap. The online event is also going to provide some valuable tips and advice on how to defend the need for those investments in front of senior management or the board of directors.
It is no secret that cybersecurity has grown in importance, especially in the current work-from-home world – the number and cost of data breaches grow daily. Which is why, during this webinar, we will review not just the must-have information security solutions but also the cybersecurity return-of-investment, the jeopardy in work-from-home scenarios, and the importance of people investments. The speaker, Bozhidar Bozhanov, will answer some crucial questions concerning the constantly increasing risk of data breaches and the best tools out there for achieving both data protection and regulatory compliance.
About the speaker
Bozhidar Bozhanov is co-founder and CEO at LogSentinel. He is a senior software engineer and solution architect with 15 years of experience in the software industry. Bozhidar has been a speaker at numerous conferences and is among the popular bloggers and influencers in the technical field. He's also a former government advisor on e-government, transparency and information security.
"The world is building the foundations of our digital future and this foundation must be properly secured if we want a safe and resilient tomorrow." – Bozhidar Bohanov
Shape your top priorities in terms of information security solutions and hires and do not miss the opportunity to join an inspiring discussion with cybersecurity experts from around the world! Hit the button below to register for our webinar "What to add to your cybersecurity roadmap for 2021?"
Like this article? Share it with your network!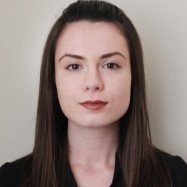 Denitsa is a Digital Marketing Analyst at LogSentinel with strong interest in the field of Information Security. She has 5 years of valuable experience in the field of Digital Marketing and Public Relations. Denitsa holds a degree in Journalism from Birmingham City University and has passed various Digital Marketing masterclasses and courses.