The privacy by design database
Compliance-as-a-service datastore that covers GDPR and HIPAA
Blockchain-inspired secure audit trail
All your logs, documents and data - protected by blockchain technology.
Learn how to cover compliance requirements with our products
GDPR, PSD2, PCI-DSS, CCPA, HIPAA
Protect sensitive data
using blockchain
Take your company to the next level of protection with the future-proof privacy, security and trust
Go to UNMODIFIABLE EVIDENCE
UNMODIFIABLE EVIDENCE
Our blockchain-based solutions ensure that no one can tamper the audit trail and sensitive data without your knowledge.
Go to REGULATORY COMPLIANCE
REGULATORY COMPLIANCE
Outsource your IT and business risk and achieve regulatory compliance. Protect the sensitive information and audit trail your organisation stores
Go to AI-DRIVEN ANALYTICS
AI-DRIVEN ANALYTICS
Real-time detailed analysis of everything that happens, as well as AI-driven fraud detection will help you improve your information security
Go to SIMPLE INTEGRATION
SIMPLE INTEGRATION
Achieve high cost efficiency and decrease development time with our easy and straightforward RESTful API as well as ready-to-use plugins
Executive Team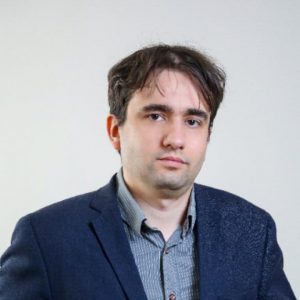 Bozhidar Bozhanov
CEO & Lead Security Architect
Bozhidar has served as e-government and information security adviser in the public sector and has significant experience as senior developer, solution architect and project lead in international IT projects. He holds a degree in Computer Science and is passionate about linguistics.
Anton has served as e-governance lead to the Bulgarian government and has had significant experience as international data analytics consultant and project manager. He has background in IT and economics and is interested in the transformational power of data.
Christo Grozev
Strategy Advisor
Christo Grozev for many years supervised the radio operations of a public US company in CEE and Russia. Currently owns and operates national radio stations in the Netherlands and Ukraine, and invest in innovative IT projects. He is also a senior researcher at Risk Management Lab, a think-tank with a focus on security threats at New Bulgarian University (Sofia).
Recent news from LogSentinel
Digital transformation led to many changes on a large scale. Innovative companies became the new market leaders in less than a decade. In fact, the understanding of digitalization changed in less than a decade. Everything became easier, more accessible and less time consuming to cope with.  From paying bills online to checking highly sensitive information Read more about Digital Transformation and Government Data Breaches[…]
Previous
Next